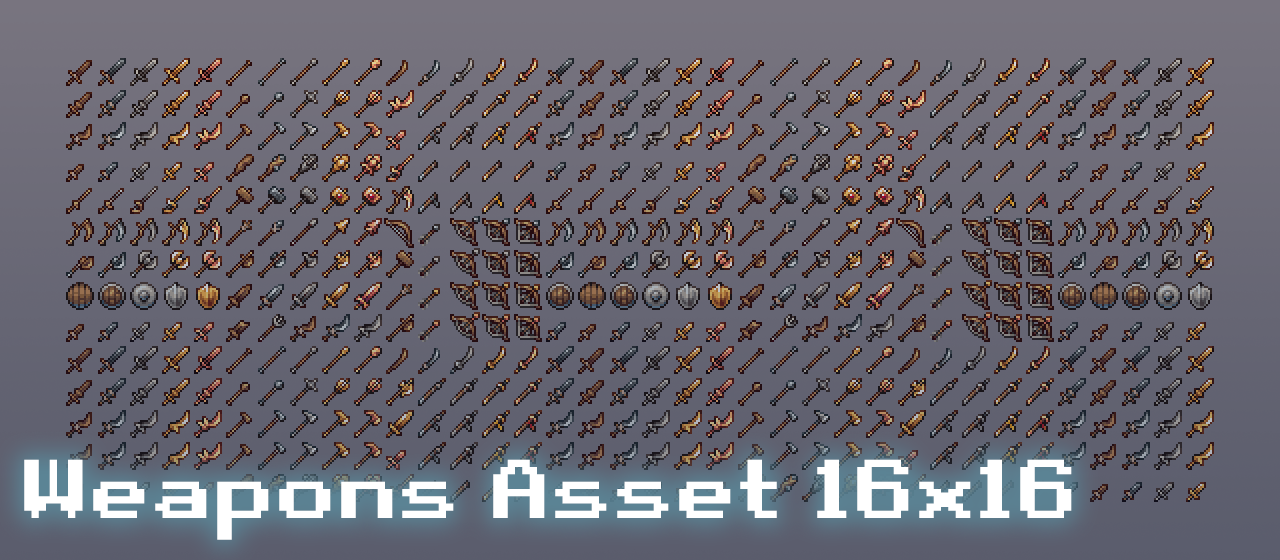 Weapons Asset (16x16)
Comments
Log in with itch.io to leave a comment.
Thank you so much! I'm glad you liked it!
These are really nice, especially for the price. Thank you!


It's finally published :)
Excellent work, and it's free !
Hey! Thank you so much for the help, and for creating that post! Helped me a lot to start creating my own assets!
is it ok if i can use these for my game?
If the license allow it, so no problem! :)